To the German text version / zur deutschen Textversion
Online auction of three curated C. Kaminski ArtWork NFT's as a donation to Ukraine humanitarian aid.
In a community of interest with other ArtWorkers, C. Kaminski Gallery is providing three curated works for the joint fundraiser. 100% of the proceeds from C. Kaminski's ArtWork NFT's will be donated to Ukraine Humanitarian Aid.
The three ArtWork NFT's by C. Kaminski are part of the "ART CONCEPTION WOMEN" collection.
CC. Kaminski NFT Gallery: https://cutt.ly/aFzH9P1
The works depict female characters and combine grace and art. This principle of "Authentic Digital Art" completes the individual phases of the current C. Kaminski CryptoArt project. Abstract compositions, diverse shapes and colors create unique impressions and positive emotions.
"Peace and Freedom"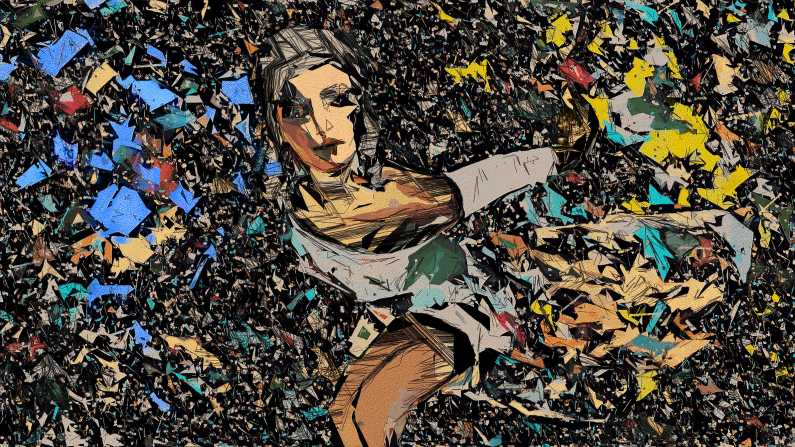 https://singular.app/collectibles/12069230-0488b1a94fd8d61738-%F0%9F%87%BA%F0%9F%87%A6-C_KAMINSKI_AUCTION_VOUCHER_1-00000076
The title of the ArtWork series is "Peace and Freedom" No 1 – 3. The motifs are subtly colored with the national colors of Ukraine and were created with regard to the recent events in 2022.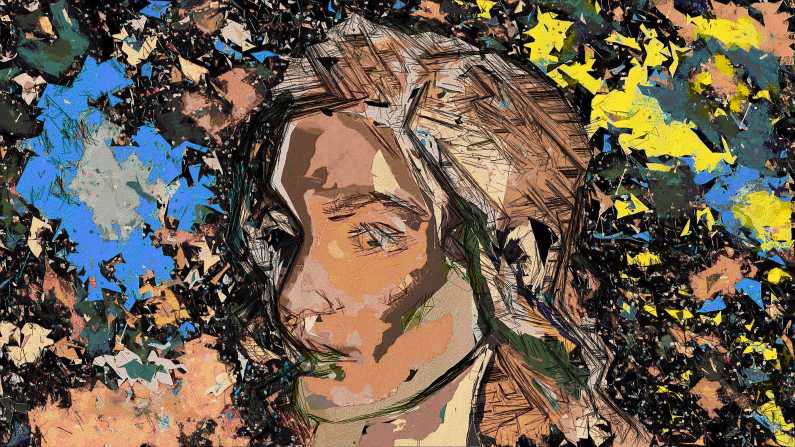 https://singular.app/collectibles/12069267-0488b1a94fd8d61738-%F0%9F%87%BA%F0%9F%87%A6-C_KAMINSKI_AUCTION_VOUCHER_2-00000077
The NFTs each contain a jpeg as 4K – High Resolution of the ArtWorks. They are "Single Piece – Super Rare" formats with a resolution of 5120×2880 pixels.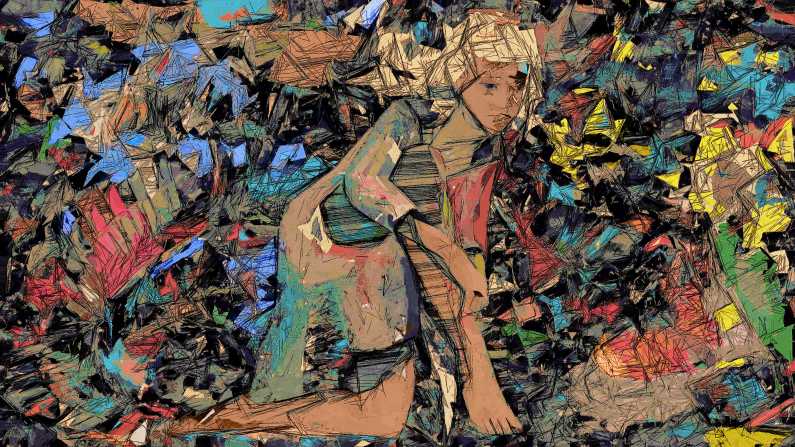 https://singular.app/collectibles/12069299-0488b1a94fd8d61738-%F0%9F%87%BA%F0%9F%87%A6-C_KAMINSKI_AUCTION_VOUCHER_3-00000078
NFT Technology
Auction platform is Singular 2.0 of the company RMRK from Switzerland. The NFT's of C. Kaminski were created on the latest technical standard. These are RMRK 2.0 NFT's. Base chain is the Kusama network in the Dotsama environment. Among many new advantages this advanced technology allows to transfer the NFT's to other Chains / Blockchain networks at a later time or to move them crosschain if needed.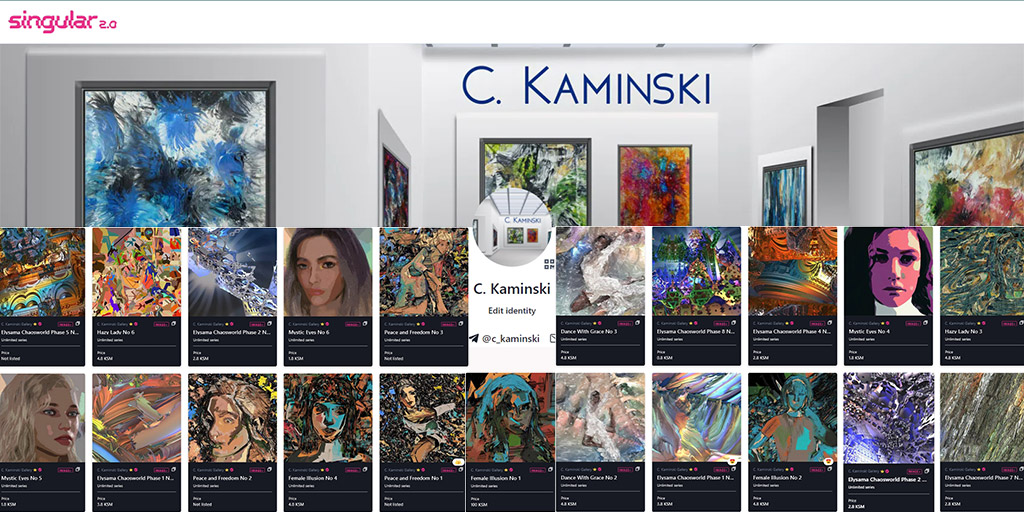 C. Kaminski NFT Gallery: https://cutt.ly/aFzH9P1
Advantages for owners of C. Kaminski NFT's
Every owner of a C. Kaminski NFT can expect the distribution of airdrops in the future. As a rule, these Airdrops will be further ArtWork NFT's from C. Kaminski. Through these free Airdrops every collector of C. Kaminski NFT's expands his personal collection without additional costs and can thereby increase the value of his portfolio.
Through the ownership of virtual properties acquired by C. Kaminski Gallery in metaverses events of various kinds will take place, where owners of C. Kaminski Art Work NFT's are entitled to participate in these events free of charge and with VIP status. Part of such events will be vernissages, auctions, raffles etc. where advantages are reserved for the above mentioned owners.
All Airdrops announcements, events and distributions will each be posted in advance on C. Kaminski's Twitter account (https://twitter.com/CKaminski17). So will all other key data on the aid auction for Ukraine.
Images accompanying the article (Dropbox): https://www.dropbox.com/sh/xidtpii52lu7ymc/AAD3Ig6idoSkLc0OXH6ebvGra?dl=0
Contact – C. Kaminski:
Christiane Wagner
E-Mail: ck@c-kaminski.art
Twitter: https://twitter.com/CKaminski17
Telegram: https://t.me/c_kaminski
Website: https://www.c-kaminski.art